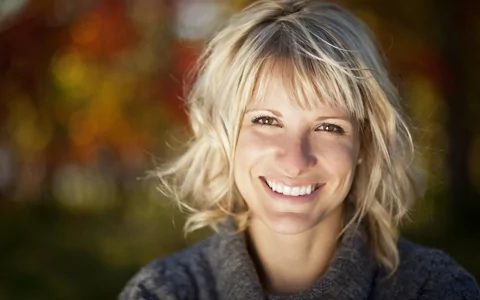 Periodontics involves treating conditions that affects the gums and roots of the mouth. Periodontics can reverse gingivitis or periodontitis to give you a healthy and comfortable smile.
Gingivitis affects around 50% of the US and can be reversed with education and basic treatments at Cherry Blossom Dentistry. Prevention is best, but we are here to help with any treatments you may need.
It is best to reverse gum disease before it progresses to periodontitis. Periodontitis is linked to:
Increased tooth decay
Tooth loss
Jawbone deterioration
Systemic health problems
The earlier you seek treatment for red and swollen gums, the better off you'll be!
How Can Periodontics Help?
If you have noticed puffy or bleeding gums, contact Dr. Martin about periodontal care. We may recommend solutions like scaling and root planing or grafting surgeries.
During a scaling and root planing, your periodontal team will clean the teeth and remove the plaque that leads to periodontitis. The scalers vibrate at a high frequency that breaks down bacteria that is difficult to remove at home.
If your gum disease is more advanced, surgery may be necessary. Don't worry! We will make any procedure stress-free with advanced methods and technology at Cherry Blossom Dentistry.
Absolute Expertise in Corbin
You don't have to go anywhere else to receive the best in periodontal care. We have a team of experienced surgeons and excellent hygienists right here!
We are proud to have Dr. Kate Von Lackum as a part of our periodontal team. She performs flawless grafting surgeries to improve the health of your gums and teeth.
Our dental hygienists are highly experienced and tuned-in to patient needs. We guarantee that our hygienists will make you feel comfortable during your periodontal cleaning or any other treatment you may need at Cherry Blossom Dentistry.