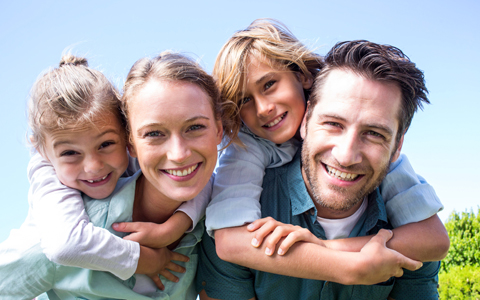 If you want a radiant smile that lasts a lifetime, there is some important maintenance work involved. Regular dental exams allow Dr. Martin to monitor your health and assist you with dental problems when they arise.
Good at-home care is crucial for a healthy smile, but regular exams add a layer of fortification against oral health issues. General and preventative dental care offer several patient benefits, including:
Save Time: A standard dental filling takes just a few moments in the dental office. When decay progresses, you will need more visits and intensive treatments to get your smile back to total health.
Save Money: Checkups and simple procedures are inexpensive and often covered by dental insurance. General and preventative care can be surprisingly affordable, but dental procedures for more advanced problems can be expensive.
Protect Comfort: Unhealthy teeth and gums can cause severe pain. By keeping up with your preventative care appointments, you can deter sensitivity and discomfort. You will also avoid surgeries, extractions, and invasive dental procedures by relying on preventative dental care.
What to Expect During Your Next Appointment
You can expect nothing less than compassionate care from our team. We love what we do, and we want to give you your best dental experience yet.
Dr. Martin will complete a general evaluation, x-rays, a periodontal exam, and an oral cancer screening. If she detects any abnormalities, she will work with you to develop a detailed plan to quickly correct them.
Some of our general and family dental services include:
Periodontal treatment
TMJ therapy
Tooth colored fillings
Gentle cleanings
Examinations
Sleep apnea treatment
Restorations including CEREC crowns
Whitening and other cosmetic treatments
Dr. Martin and her team are happy to work with young or anxious patients and help them develop positive feelings towards dental care. We see our patients as individuals, and we treat them like our own family.
We offer sedation dentistry and patient amenities to improve your visit.  If you or your loved ones have questions or concerns, don't hesitate to approach us with them.
We hope to have the opportunity to help you achieve your lifelong smile goals. To learn more about our practice, or to schedule your appointment, please call Cherry Blossom Dentistry today!