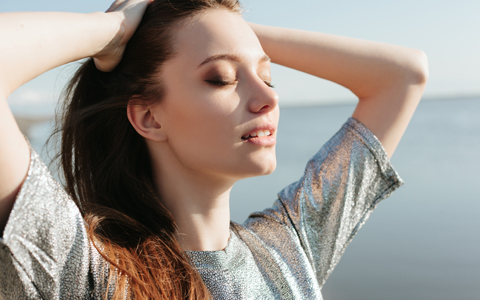 Beautiful Restorations in a Day
Dr. Jeanne Martin utilizes advanced computer technology that allows her to create beautiful dental crowns in a single dental visit.
Have you ever had to visit your dentist multiple times for one treatment? Dental crowns or other restorations usually require 2 to 3 visits to the office before completion.
We know you have other ways you would rather spend your time than sitting in the dental chair. Dr. Martin provides a better dental crown solution so that you can fix up your smile in a single appointment! Now, you can spend more time on the things that matter most in your life.
What is CEREC Technology?
CEREC is a computer-aided technology that allows your dentist to customize and create your permanent dental crown in about 90 minutes. The CEREC process includes five simple steps that can instantly enhance your smile.
Dr. Martin will prepare the tooth by cleaning up tooth decay or old dental work. She will remove a small portion of enamel to make space for the new crown.
She will take a 3D photo of your tooth using a digital x-ray camera.
Dr. Martin will use CEREC technology to analyze the images and determine the optimal shape and design of your new dental crown.
Your new dental crown will be milled out of the machine using a small block of ceramic and a diamond-cutter.
The crown is ready for permanent placement, and you can start enjoying your new smile right away!
Come Take Advantage of CEREC at Cherry Blossom Dentistry
Do you have a tooth that is chipped, discolored, or worn down? You can protect that tooth and restore its appealing aesthetic with a CEREC dental crown.
No Messy Impressions: Patients often dread messy, gooey impressions. CEREC eliminates this kind of discomfort and implements no-mess digital imaging instead.
No Temporary Crowns: Temporary crowns can be frustrating if they don't fit just right. Skip this step and start loving your personalized new smile.
Stunning and Long-Lasting Results: Our CEREC crowns are made from high quality ceramic materials. Your unique restoration will be customized to make your smile look amazing!
Contact our office today!