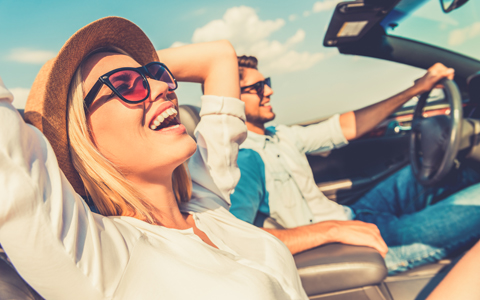 Bridge the Gap and Restore your Smile
All of your teeth are crucial to ensure proper speaking and chewing. If you do experience tooth loss, we provide effective options at Cherry Blossom Dentistry for tooth replacement. We offer durable dental bridges, along with other options, that look and feel like natural teeth.
Dental Bridge Options
If you're missing teeth, you know that your day-to-day activities and your self-confidence just aren't the same. Dental bridges are a series of attachments and replacement teeth. They can replace one or several teeth at a time.
Fixed bridges are applied by placing crowns over the two natural teeth adjacent to the gap. You may also choose implant supported bridges, which are anchored by small titanium rods instead of your natural teeth.
Implant supported bridges protect the adjacent teeth and offer maximum comfort. However, fixed bridges are a better choice for some patients. To find out which method of tooth replacement is right for you, you can schedule a consultation with our experts.
Why Do I Need a Dental Bridge?
It is important to replace missing teeth for the following reasons:
A bridge can support your lips and cheeks, helping  you maintain a youthful appearance
A bridge will prevent bite problems. When unusual stresses are placed on the gums and remaining teeth, you may experience pain and dysfunction
Missing teeth result in an increased risk of gum disease
A dental bridge can restore your ability to speak clearly and chew easily
Dental bridges will help you regain your confidence in your full and complete smile
What Materials are Used in a Dental Bridge?
We can construct bridges from gold alloys, non-precious alloys, porcelain, or a combination of all of these materials. Porcelain is a great option for teeth that are near the front of the mouth, because the material blends beautifully with your natural smile.
How Should I Care for My Bridge?
To ensure the maximum lifespan of your dental bridge, you should maintain a strict regimen of brushing and flossing. Don't fall behind, or else bacteria can build up and lead to decay and disease. Continue to see your dentist once every six months for standard cleanings and exams.
As you can see, bridges are a reliable fix for tooth loss. We want to help you regain your functional smile. Call us at Cherry Blossom Dentistry today!