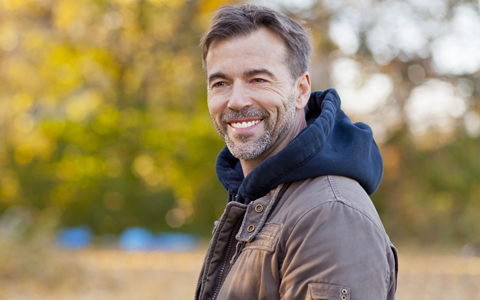 Here at Cherry Blossom Dentistry, we make smiles bloom. What better way to improve your smile than with beautiful dental restorations in a single day?
That's right! After just one short visit to our Corbin office, you can have a damaged tooth completely restored. You can walk out of our doors feeling confident in your beautiful and functional smile.
Using the latest in dental technology (CEREC), we can repair a damaged smile in one to two hours. You won't have to deal with the hassle of:
Temporary crowns
Messy impressions
Multiple appointments
Dr. Martin will design, customize, and place your permanent dental crown in just one day! Best of all, the restorations are full-ceramic and even more stunning than restorations designed in a dental lab.
How Does CEREC Technology Work?
Dr. Martin will prepare your tooth to make space for the new restorations. She will ensure your comfort by providing a local anesthetic.
We use a high-resolution digital camera to take pictures of the damaged tooth or teeth. These images are used to generate a 3D model of your smile.
Dr. Martin will design your dental restoration to fit in with the rest of your natural teeth.
The CEREC system will sculpt the new restoration from a block of high quality ceramic. The system uses a diamond-topped drill and a disk to fashion your crown or veneer to the doctor's exact specifications.
If you and Dr. Martin are pleased with the look and fit of your new restoration, she will complete the permanent placement with an ultra-strong bonding cement.
What are the Advantages of CEREC Restorations?
Zero wait time—Walk into our office with discolored, broken, or worn down teeth, and leave with a brilliant new smile!
All-ceramic restorations—Skip unsightly metal or plastic dental work.
Versatile—CEREC can be used for porcelain veneers, fillings, bridges, or dental crowns.
No impressions-Digital imaging is a comfortable and mess-free way to get the information we need.
Long-lasting—CEREC restorations last at least as long as traditional restorations.
Is CEREC right for you? To learn more, call us at Cherry Blossom Dentistry today. You won't be disappointed with the service you receive here. We would love to answer your questions.